About Us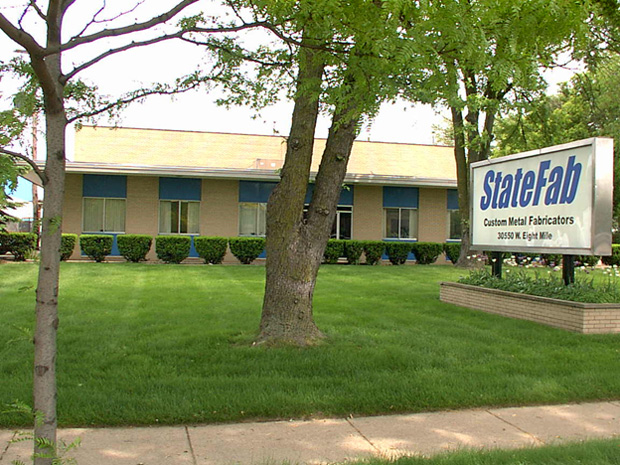 StateFab has grown from a 1900 sq. ft. building in 1946 to 28,000 sq. ft. facility on a seven acre lot in Farmington Hills, Michigan and a 12,000 sq. ft. facility in Nashville, Tennessee.
StateFab has over 50 employees and a dedicated team of experienced managers, knowledgeable fixture builders, certified welders and machine operators.
StateFab has an excellent reputation for quality and the ability to develop and produce sophisticated fabrications.
In September of 1997, StateFab developed a quality manual and procedures to facilitate streamlined planning of each customer project. By planning the initial fixturing, layout and production process along with attention to detail during production, we ensure our ability to manufacture quality products. StateFab further ensures quality by building job specific checking fixtures to guarantee 100% compliance to critical dimensions, when necessary.
We are a long time supplier to the automotive industry as a Tier One and Tier Two manufacturer.